we are bold
Architecture should
be seen;
Lighting should be
Quietly Bold.
We are Bold
At Bold, we believe the quiet integration of light and architecture is the foundation of great design. We specialize in high-end architectural lighting with precision optics and bold performance. Our products provide lighting designers, architects, engineers and interior designers the luxury of creating spaces with optimal illumination, combined with the benefit of quiet aesthetics. Our team consists of award-winning architects, lighting designers, product designers and optical designers who have practiced their craft on the international stage.
Read More
Bold Innovations
ECLIPSE
The Eclipse by Bold Lighting is an innovative lighting system with an elegant design that offers a high flexibility in beam adjustment while maintaining an outstanding visual comfort.
Celestial Inspired Design: Replicating an eclipse, the light source in the Eclipse is hidden, thus offering a completely glare-free, indirect illumination.
Its precise optics offers outstanding beam control and a quiet transition between horizontal and vertical illumination.
Read More
CHAMELEON
The new CHAMELEON family of 4" downlights by Bold Lighting will transform your perspective on how light is specified and experienced in an ever-changing world. CHAMELEON downlights offer a unique interchangeability of optics, accessories, trims, and reflectors, which can be easily modified at any point in the design process, including after the fixture has been installed. As an added feature, the adjustable luminaire comes standard with a zoomable lens, giving specifiers even more flexibility to transform a changing environment.
Read More
Led by talented designers and engineers, our In-house R&D offices, based in the USA and Beirut, allow us to continuously be at the forefront of technology and offer customizable solutions. Bold continuously collaborates with Architects and Designers on their lighting challenges presented by an ever-evolving architectural environment, to ensure the luminaires we develop are relevant to their specific needs and requirements.
Bold News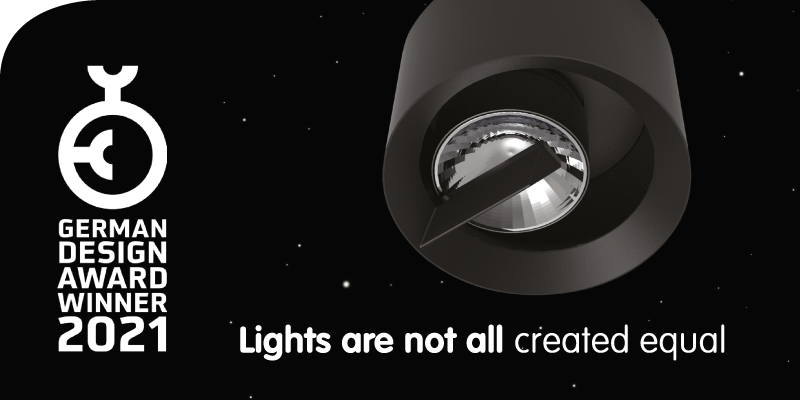 Winner at the German Design Award for Excellent Product Design 2021
Lights are not all created equal.
"The idea of positioning the LED light source outside the reflector brings about indirect, glare-free lighting. Moreover, by adjusting the angle, the light beam can be precisely targeted.
Read More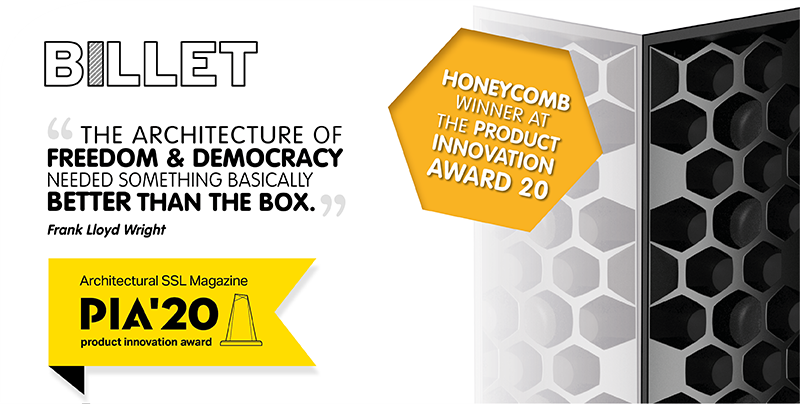 HONEYCOMB WINNER @ THE PRODUCT INNOVATION AWARD 2020
The HoneyComb has made its name at the Product Innovation Award 2020; a competition that awards "leaders ranging from those conducting cutting-edge R+D, to those helping in the development of standards, to those pushing to make solid-state lighting a truly...
Read More
"Bold has become an industry leader in optical innovation throughout their entire product line. They have taken linear fixtures to a new level using unparalleled optical precision together with excellent glare control, resulting in seamless even illumination. They are #1 in this category."

Hilary Wainer

Principal
LUX ET VERITAS DESIGN
"Bold is one of a few still private owned company which makes small modifications possible. The team really took their time to come out with not just beautiful products but amazing optics and great lumen packages. The price is very competitive in the lighting market. I have specified almost the entire line in various project and the results are always great."

Vivianne Vianna

Associate Principal
CD+M Lighting Design Group
"I have been working with Georges for over 10 years; He is thorough, responsive, and an overall great collaborator. Bold's products are extremely well designed and engineered. Georges has developed some spectacular custom solutions for Dot Dash."

Christopher Cheap

President / Dot Dash
New York, US
"George is a confident enabler. I always appreciate design dialogue with him and the rigor he brings to de-risking exploratory luminaire concepts. I trust Bold to consistently deliver at a very high level for our clients."

Gabe Guilliams

Principal
Buro Happold
Bold People Make the Difference