Chameleon
The new CHAMELEON family of true 3" and 4" downlights by Bold Lighting will transform your perspective on how light is specified and experienced in an ever-changing world.

CHAMELEON downlights offer a unique interchangeability of optics, accessories, trims, and reflectors, which can be easily modified at any point in the design process, including after the fixture has been installed. As an added feature, the adjustable luminaire comes standard with a zoomable lens, giving specifiers even more flexibility to transform a changing environment.

The CHAMELEON family is available in fixed, wallwash, and adjustable luminaires with a wide range of lumen outputs, optics, trims, and finishes to blend in with any space. Unlike other brands, the CHAMELEON 3" and 4" downlights hold true to their advertised dimension and measure under 3" or 4" at the widest point.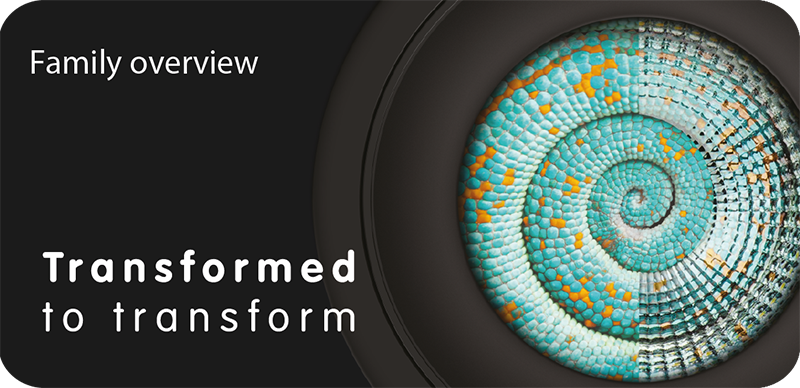 Eclipse
The Eclipse by Bold Lighting is an innovative lighting system with an elegant design that offers a high flexibility in beam adjustment while maintaining an outstanding visual comfort.

Celestial Inspired Design: Replicating an eclipse, the light source in the Eclipse is hidden, thus offering a completely glare-free, indirect illumination.

The LED is located in the static blade of the fixture body, while the reflector orbits omnidirectional around the light source, allowing a maximum vertical and horizontal beam adjustability up to 45° in tilt. Its precise optics offers outstanding beam control and a quiet transition between horizontal and vertical illumination.