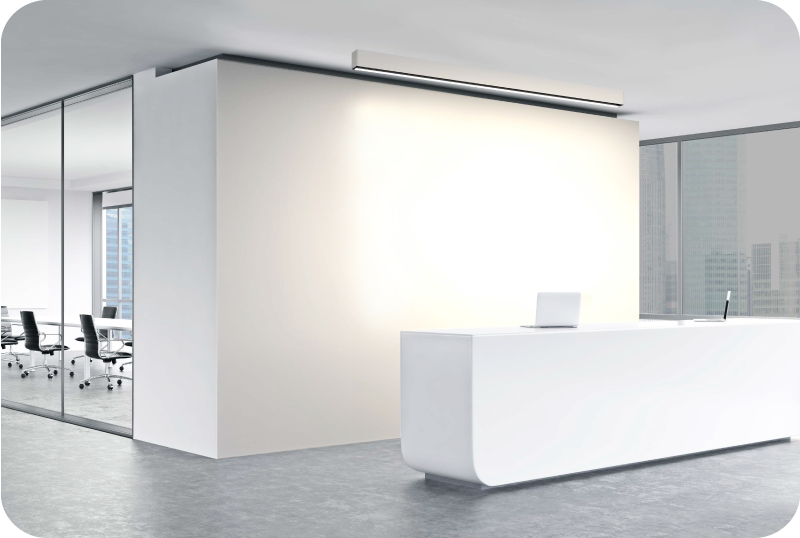 Wallwashing
Bold's wallwasher families uniformly illuminate vertical surfaces with exceptional performance starting from the xero point of the surface plane. Whether you are washing a wall with a linear from below or washing a wall with recessed washers from above, Bold's product offerings allow you to evenly illuminate the entire surface from the very top to the very bottom. In using a wallwasher, designers are able to front light large areas, hide cosmetic imperfections, and eliminate unwanted shadows. As a result the vertical surface appears clear and bright, allowing the architecture or interior finishes to shine.

To create a successful wallwashing effect, fixtures should be mounted at or above the ceiling plane or at or below the floor plane if you are washing a surface from below. Our fixtures offer a flexible setback and optimal wallwashing is achieved when the fixture is offset from the vertical surface 1:6 to 1:8 the height of the surface being lit.
Bold offers a wide range of high-quality, high-performance luminaires for wall washing applications, including the Billet, Vice, Pi, and Chameleon families.