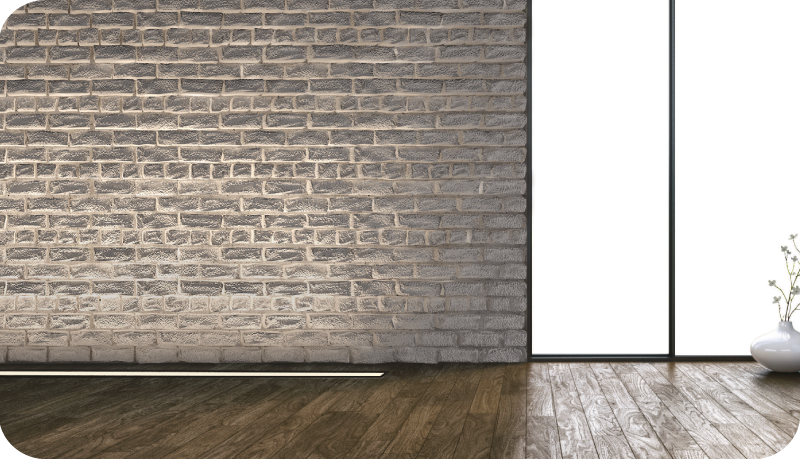 Wallgrazing
Unlike wallwashing, which flattens and brightens surfaces, wallgrazing allows a designer to emphasize the texture of a surface, thus creating a dramatic lighting effect. Whether you are lighting a 10'-0" stacked stone interior wall, or a 70'-0" textured exterior monument, Bold offers a linear grazer perfect for every application.

For a successful grazing effect, fixtures should be offset from the face of the vertical surface 0'-3" to 0'-8" and held off from the edges of the wall 0'-3" to 0'-6". In addition to optimal spacing of Bold's linear grazers, specifiers must also consider the finishes they are working with. Specular or mirrored surfaces are not a good candidate for grazing since you will only see a reflection of the fixture's light rather than the illumination of the wall. A successful project is truly a collaborative effort with all trades.

Bold lighting offers a wide range of high-quality, high-performance, interior, and exterior luminaires for grazing applications. Vice grazers and the new Billet from Bold are award winning products, which have a proven reputation throughout the design world. With performance in mind, the grazing range offers multiple lumen packages, optics, mounting options, and dimming capabilities. At Bold, we also consider the Installer when designing products, which is why all our products are simple and easy to install using accessories that come standard with the fixtures. A portfolio worthy project requires both incredible design and accomplished workmanship to ultimately make it a success.