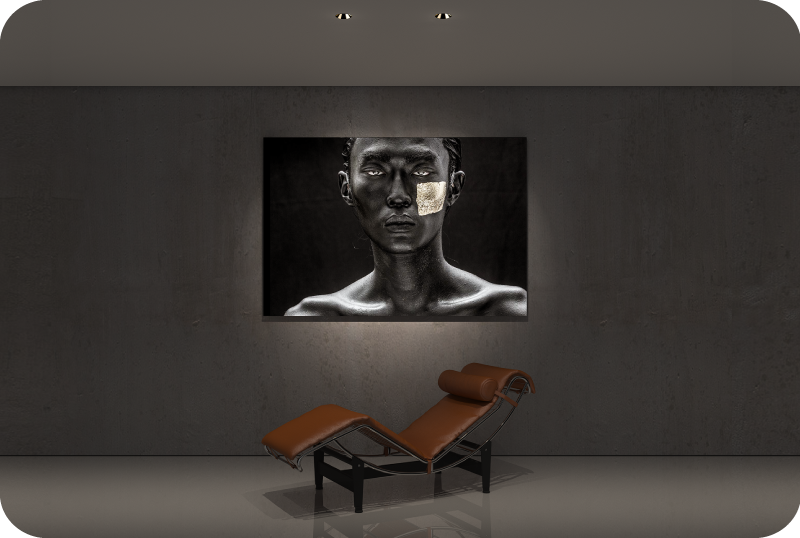 Accent Lighting
Lighting is crucial to the spatial integrity, perception, and ambiance of a space. The proper use of light not only enhances the architecture, but also provides designers with a tool to choreograph an audience through a space or visually cue an audience to see only what is intended to be seen.
Accent lighting is focused, directional lighting used to dramatize spaces, highlight architectural and interior elements, and draw one's eyes to a particular location.

Bold lighting offers a wide range of products and options for perfectly accenting any space. Our Pi and Chameleon fixtures provide recessed adjustable lighting suited for any ceiling type. The Chameleon adjustable fixtures come standard with a zoomable optic, giving designers more flexibility to field adjust the beam and properly light objects which may have changed sizes or were previously TBD. The Eclipse fixtures provide unmatched style and performance by using a completely concealed and indirect light source. In addition to a fully indirect accent light, Eclipse maintains a 45° tilt without any concern of glare. Eclipse comes in a recessed mount, surface mount, and pendant mount and can be specified as multiples to give designers more flexibility with directional lighting. Bold's Specter line provides the greatest flexibility with its magnetic track and multiple track head options. Specter track can be recessed, surface mounted, pendant mounted, and it can even be specified as a circular track, perfect for retail and hospitality spaces. Pi, Chameleon, Eclipse, and Specter offer designers every tool they might need for lighting any space.